If you are looking for the most affordable super low-cost method to build your website, then here are six resources to create a website you're going to need without breaking your saving.
I have been building websites for myself and my friends since 2011. Starting with a simple HTML site embedded with CSS files, I found that it was so troublesome to update the content of my website.
Like all newbies who made mistakes, in those days, I didn't know the concept of programming, database, or CRUD to simplify the process of creating a website.
Unlike the old days, now, it's very easy to build a website. Content Management Systems (CMS) have developed into tools that can help us build our website rapidly and conveniently.
Now, we have lots of good and affordable web hosting companies too. In the past, the web hosting companies we now are BlueHost, HostGator, and GoDaddy, some people may know HawkHost or 000Webhost.
But with the presence of websites like HostAdvice, Lowendbox, WebHostingTalk, etc., we can compare and discuss which web hosting company is the best to choose.
Without further ado, here is the list of resources you need to create a website.
Resources to Create a Website #1: Domain Name
Without a domain name, your website will be hard to find by other people. Some domain name providers that I recommend are below.
Sav.com
Sav.com has the most affordable price among others. Their .com pricing is $6.95 for the first year, then $8.69 for renewals. It has Cloudflare DNS integration, meaning we can set up our domain name utilizing Cloudflare's global network.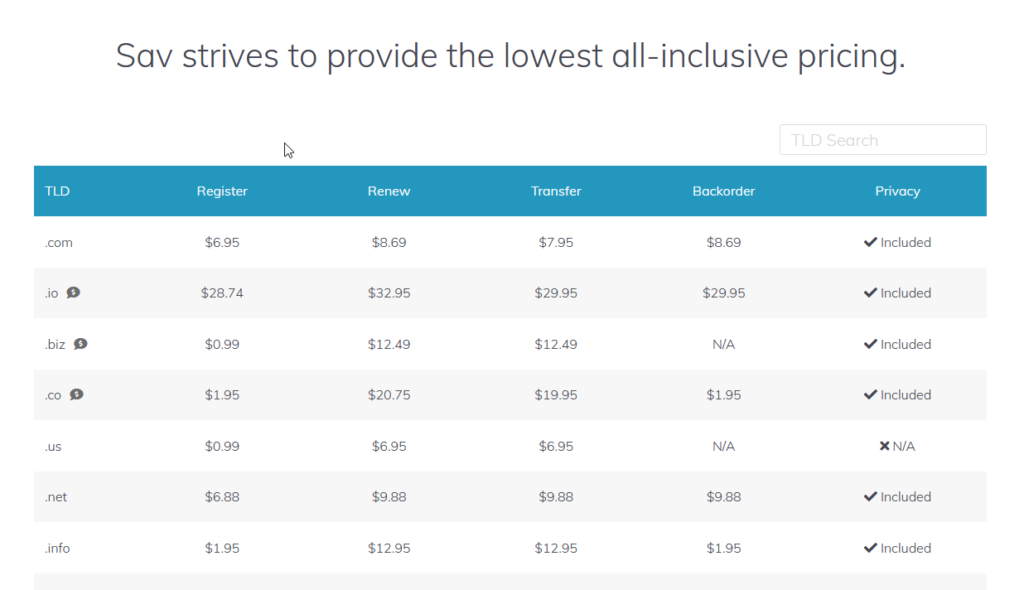 Dynadot.com
Dynadot pricing for .com domains start from $9.99, and the same price for renewals. I recommend Dynadot since it has cheap pricing, sometimes they run promo campaigns and make it even cheaper.
They also have a domain name marketplace and auction where you can buy and sell registered domain names.
Namesilo.com
Namesilo has been around since 2010, the first year I started my online business selling online downloader services. I recommend them because they have an affordable pricing policy and also ease-to-use site navigations. As of December 2019, they have 3.4 million active domains under their management, that is a huge number of domains making them the top 15 registrars around the globe.
Namecheap.com
Namecheap is the most popular domain registrar in the world. It has various services alongside its domain name registration services such as web hosting, SSL, and premium DNS service.
Resources to Create a Website #2: Web Hosting
We have to buy a web hosting package to host our website. Web hosting is online storage where we store our website files. You can also set up your home PC to host your website, but it requires many configurations.
Some web hosting companies I recommend below are the ones that I've personally used in the past. They have low-cost packages with a great support team, suitable for us who wants to start it from small then expand it when our business is getting bigger.
Racknerd
Racknerd voted #1 Top Provider at the Lowendbox community. Their strong promotions throughout 2020 till now placed them as a favorite among users. Their web hosting pricing package is somewhat general, what makes them so special is their fast response support and transparent hardware disclosure.
PS: you can find some hidden gems in Lowendbox posts of Racknerd promotions.
PS #2: Hidonny.com is hosted at Racknerd VPS hosting.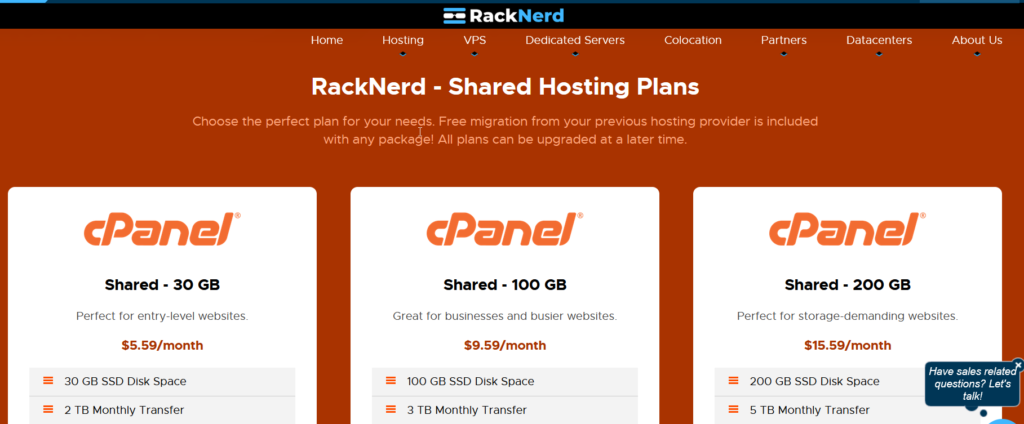 BuyShared
Fransisco, the owner of Buyshared and Buyvm is the 2nd most popular after Racknerd. They have such a cheap price for their shared hosting package. I have been with BuyVM since a few years ago, and I can tell that their service and support are top-notch.
Hostinger
Hostinger, the parent company of 000webhost, Niagahoster, and Weblink offers a 100GB web hosting package for just $6.99 a month. They even have a 4-years package for just $2.99 a month. Hostinger is highly recommended for those who are new to creating websites.
HostArmada
HostArmada the newcomer has overcome the giants in the web hosting industry. Their strategic pricing policy and top-notch support put them the #1 best web hosting company in the "Cheap Web Hosting" category according to HostAdvice.com.
Resources to Create a Website #3: Website Builder
The majority of us come from a Windows-based system, an environment where we can easily add, modify and delete files. Programming is not our natural language, we need a system that can help us build our website without having to code for hours. This is why we need CMSes and Site Builders like the below.
WordPress
Self-hosted WordPress will always be my first choice when building a website. It has a large community, thousands of plugins and themes whether open-source or paid ones.
You can create almost anything using WordPress. From a simple blog, multi-author blog, forums, eCommerce sites, and even a social media platform like Facebook or Twitter. The possibility is endless.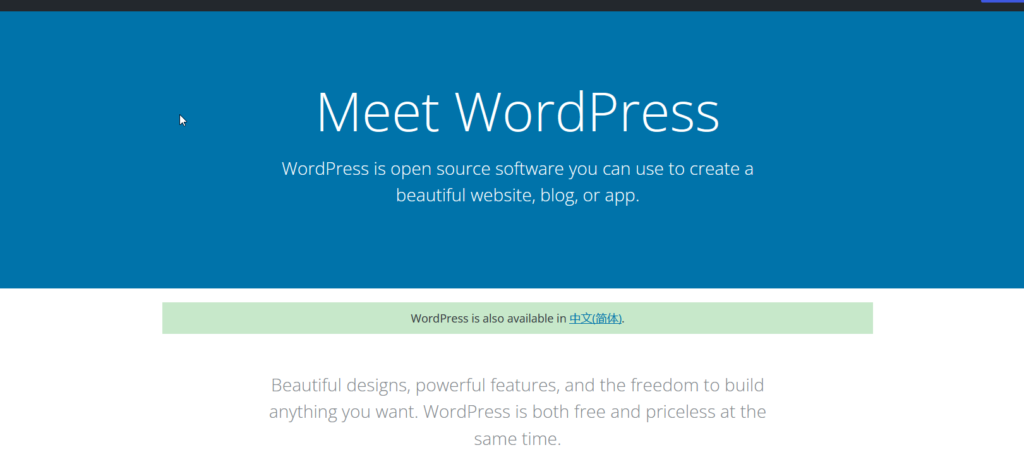 Joomla!
Joomla! is another CMS with a large community. Joomla! has been around I think even before WordPress exists. In the past, Joomla! is just a CMS for blogging and news site, but nowadays you can run forums and various platforms using it.
phpBB
phpBB is open-source forum software that is powerful and highly customizable. The large community enthusiast makes its user able to power up their forum portal. Although some themes on their repository look old, you can always buy paid themes at the Envato Marketplace.
Shopify
For you who want to focus on selling, then Shopify is your best choice. It's a ready-made eCommerce platform where you can set up an online store and start selling right away. Shopify also offers offline payment collection using Shopify POS along with the hardware to receive payments.
Shopify is a paid service, but for beginners who want to sell their product easily, Shopify will help a lot.
Wix
As an alternative to Shopify, you can use Wix. Wix is a cloud-based website builder that includes web hosting and web design for its users. It also has a business package that adds payment collection functions, like eCommerce sites.
Wix is an all-in-one solution for you who does not want to be bothered with web hosting and web design perks.
Resources to Create a Website #4: Images
We can use these sites to fill our website with beautiful pictures and images. It's recommended to take your own photos and use them to avoid copyright strikes. However, with a tight budget, these sites will come in handy for us.
Make sure you always read the license of the images you want to use. Finding a free-for-commercial use license is not hard rather than getting DMCA emails for using unauthorized pictures.
Pixabay
Pixabay has 2.5 million royalty-free stock photos available to be downloaded. The Pixabay license allows us to use all images on the site for free, even for commercial use. It's even unnecessary to link back or give attribution to their site. We can modify the images according to our needs.

Unsplash
Like Pixabay, the Unsplash license is also similar. We can use any images for free, both for commercial or non-commercial usage. We are also free to modify the images according to our needs. Backlink or attribution to their site is highly appreciated.
Pexels
Another free-for commercial use images site. You can use images at Pexels on your website for free. Commercial or non-commercial usages are allowed, the same goes for images modifications.
Iconfinder
If you want to find icons rather than photos, Iconfinder is the best place to go. Hosting over 6.3 million icons, Iconfinder is one of the largest free and premium vector icons and illustrations site.
Envato Elements
Can't find what is best for your project? Try Envato Elements. For $16.5 per month, you can download any stuff from the site for any projects you have. They have photos, graphics, icons, video footage, and even WordPress plugins, and themes.
Resources to Create a Website #5: Image Editors
Not satisfied enough with images from stock-photo sites? Or maybe you want to add a watermark to your images? You can edit them using free tools such as below. Image editors are also important resources to create a website.
Images downloaded from the internet are also very big in size. So make sure we always compress or resize them before uploading them to our website.
Pixlr
Pixlr is a cloud-based photo editor. You can design and create anything from professionally create templates. Youtube banners, Instagram stories, and presentations are some image formats you can have.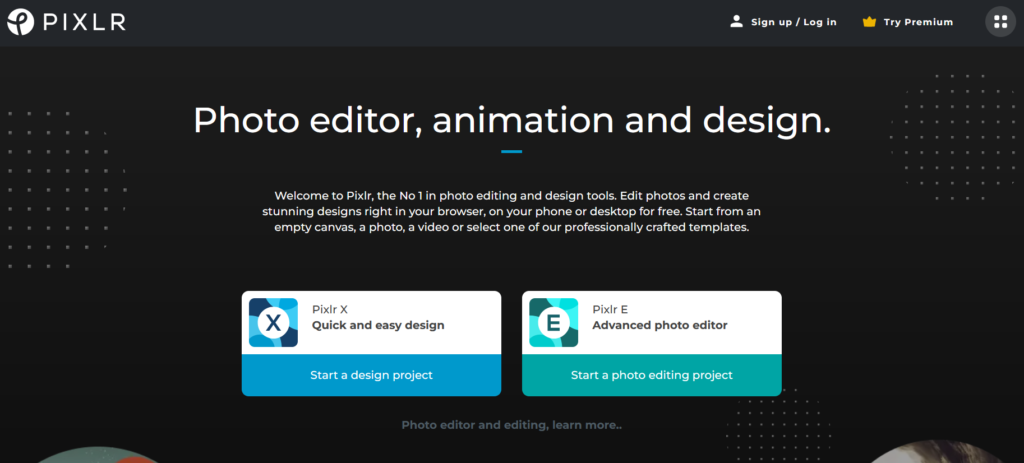 Fotor
Fotor is also a cloud-based photo editor. You can resize, crop, and even remove the background of your images. Its basic package is enough for you who just want to do a little editing of your images. You can always upgrade to their $8.99 package a month.
iLoveImg
iLoveimg is my favorite one. It's simple, easy to use and the features they have is just what we need as a webmaster. Their interface are so clear right from the front page.
Canva
Everybody loves Canva. Canva is also a cloud-based image editor. With Canva, you can create your images using their templates, or edit your existing images.
Gimp
Gimp is an offline tool for editing pictures. It's something like the open-source version of Adobe Photoshop. It's available for Linux and Windows users.
Resources to Create a Website #6: Paid Services
When you are stuck and can not get the function or design of your website, you can hire someone from the below sites to help you with your project. The cost varies among workers, but sometimes you can get great workers with a low-cost budget.
Upwork
Upwork is the best place to find a freelancer. Their bidding system ensures a client gets the best freelancer available for the job. It's a competitive marketplace for freelancers, and there's a good chance you get a skillful freelancer at an affordable price.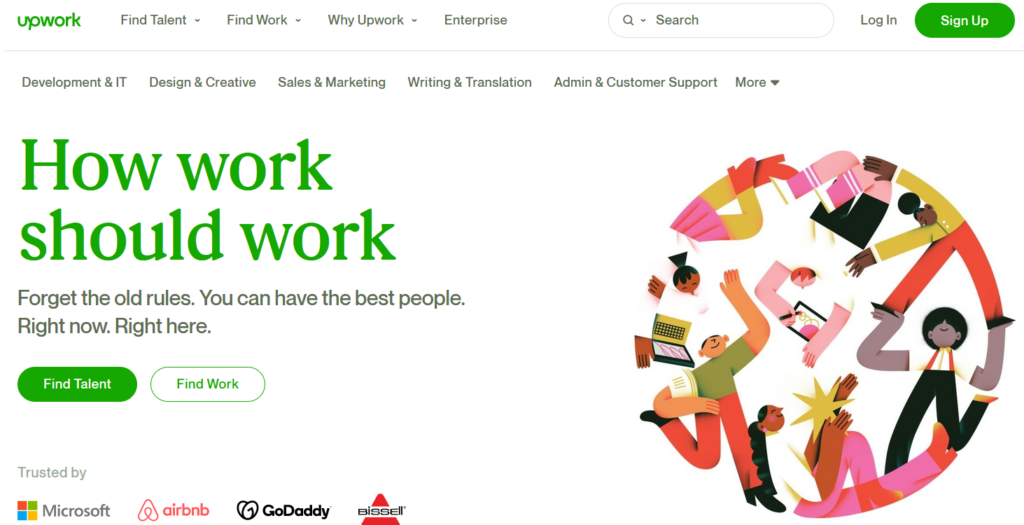 Fiverr
Freelancer
PeopleperHour
Alright, those are the list of resources to create a website I can think of at the moment. If you have something to put on the list, let me know. I will surely update this post whenever I find good stuff on the internet.